Coaxial Cable Assembly Overview
GradConn's coaxial cable assemblies and connectors are the perfect solution for wireless markets such as GSM, GPS, WiFi and more, with many configurations to choose from.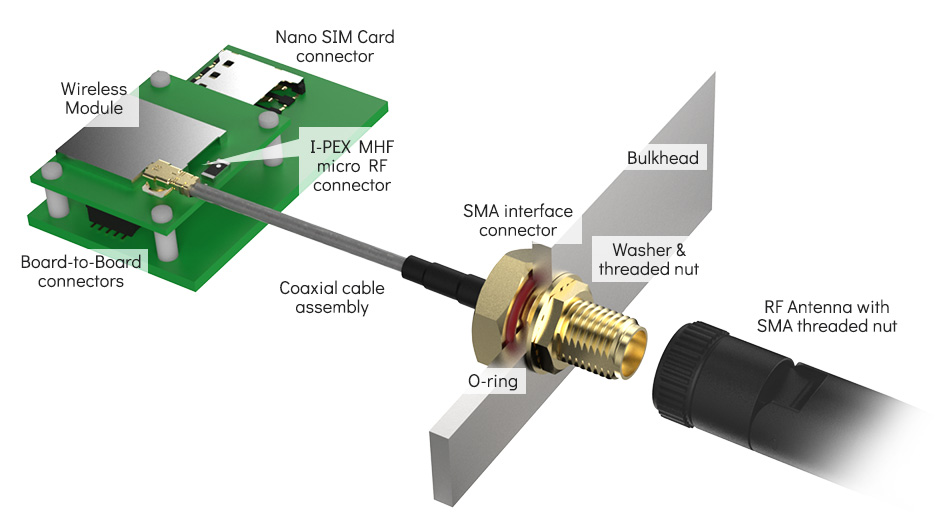 With the rise of IoT, Smart City & homes, Industrial 4.0, Advance telematics and much more, GradConn coaxial cable assemblies play an increasingly important role across a variety of wireless protocols.
The primary use of GradConn cable assemblies is to mate with wireless modules on a PCB within a design. This is often through a micro coax connector on a cable, with a bulkhead connector on the opposite end breaking out of the product and mounted on its panel. This allows for antennas or extension cables to be plugged into the product.
The diagram shows this in action for an I-PEX MHF micro connector and an SMA bulkhead jack, connecting with an external antenna.

Select a connector type to view all available assemblies