New Product - 2022-03-09
Nautilus Connector Caps Provide Extra Level of Ingress Protection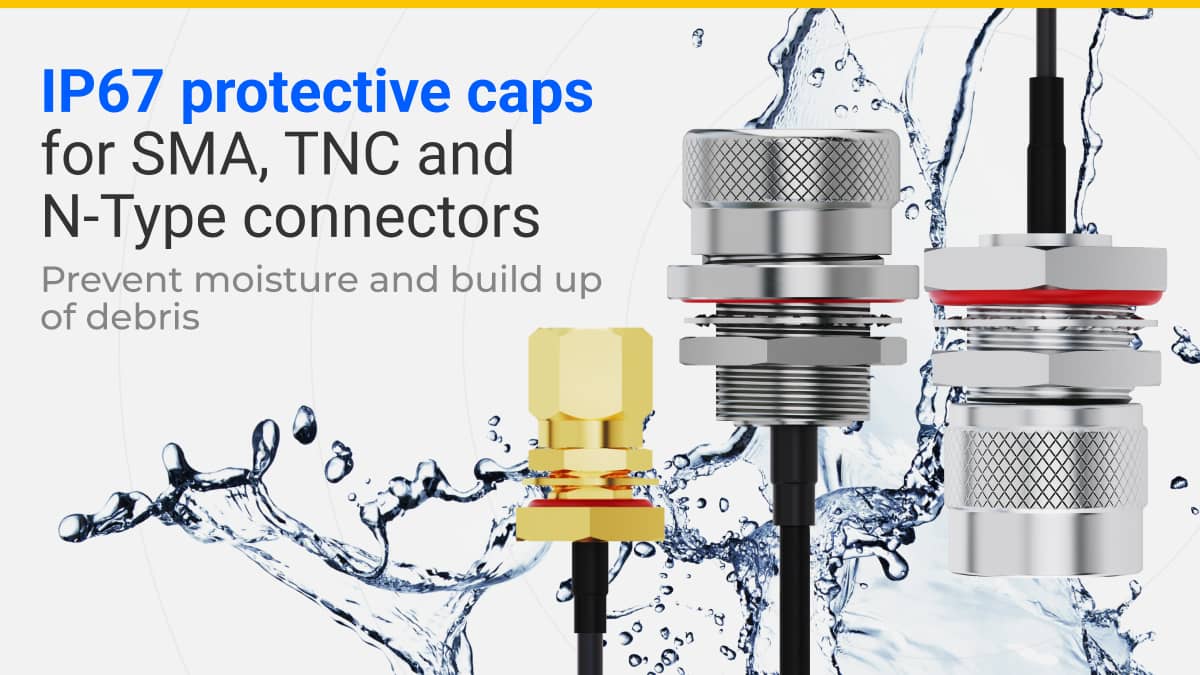 GradConn's industry-leading Nautilus range of IP67, IP68 and IP69K rated coaxial cable assemblies and connectors are now available with optional cap accessories. Parts in this series are ideal for bulkhead connectors that predominantly stay unmated for extended periods.
Nautilus cable assemblies are sealed, even when unmated, to IP68 or IP69K levels but are not protected against dust and dirt building up in the mating face of an exposed connector. Protective caps will alleviate this issue whatever the application.
GradConn protective caps are fully tested to industry standards ensuring the performance expected from an IP rated connector cap solution. Further information is available below:
IP67 Caps with Chain CTI Test Certificate
IPx7 Caps without Chain CTI Test Certificate
IP6x Caps without Chain CTI Test Certificate
The caps achieve an IP67 rating when used with Nautilus SMA (rear mount), N Type, and TNC cable assemblies. The caps can also be used as dust caps with non-Nautilus cable assemblies.
Brass alloy caps are finished in nickel plating (N and TNC) or gold plating (SMA) and are available with or without chain attachment. Stainless Steel versions are also available for SMA and TNC interfaces.