News Release - 2022-03-02
Stainless Steel Protective Caps for SMA & TNC Connectors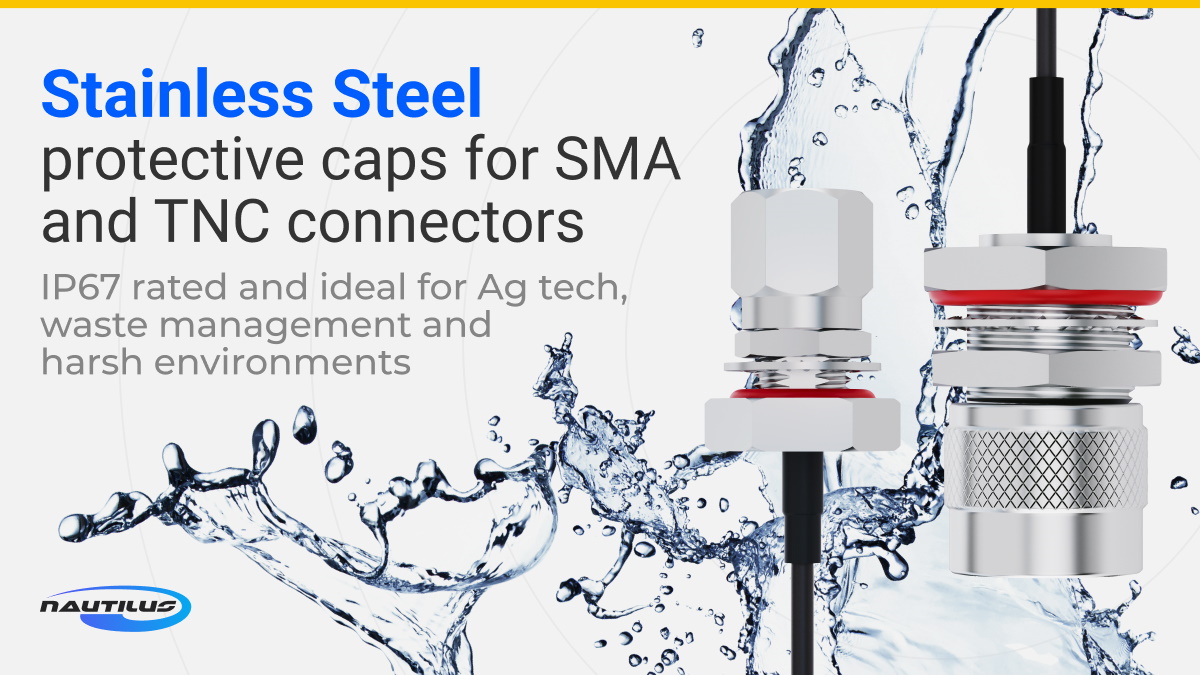 If brass bodied caps with gold or nickel plating are not robust enough for the harsh or corrosive environmental condtions your application faces, then consider our Nautilus stainless steel options. These SMA and TNC protective caps will guard against corrosion and the build-up of moisture, dust, and debris in the connector's mating face when left open to the elements.
Features:
SMA and TNC protective caps
Stainless steel contruction
IP67 rated
More durable than brass-bodied caps
Protects unmated connectors from corrosion and debris
Gradconn also manufacture a range of IP67/68/69K rated cable assemblies featuring Stainless Steel SMA and TNC bulkhead connectors.