New Product - 2014-11-18
The new Nano SIM connector from Gradconn - When size is everything!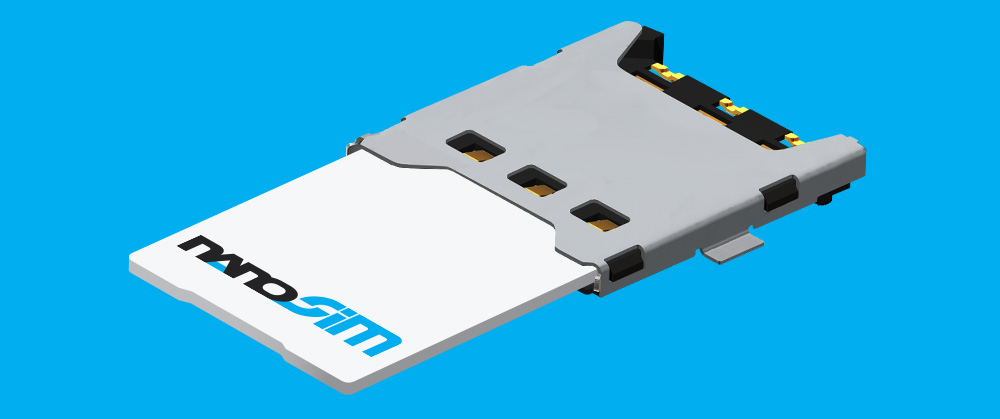 Communication really is making the world smaller. The ever expanding demand for mobile connectivity combined with the desire for smaller lighter devices has led to a number of developments in both mobile devices and SIM cards themselves.
The latest addition to Gradconn's SIM Card Connector family reflects this. CH03-KB, our smallest SIM product, is ideal when space is at a premium, for example hand held devices or wearable mobile products. Our Nano SIM connector is a 6 contact, push-pull connector that measures 12.2mm x 10.8mm with a 1.35mm profile. It's rated for 1,500 card insertion cycles and has an operating temperature range of -40° to +85°C. Accurate PCB placement is achieved via the locating pegs; hold downs offer PCB retention strength.
CH03-KB is designed for the 4FF Nano SIM card. This format was introduced in 2012 and is currently the smallest SIM available, measuring 12.3mm x 8.8mm. Nano SIM cards are also thinner than Micro & Mini SIM at 0.67mm vs. 0.76mm.The size reduction has been achieved by making the insulator around the contact area smaller. SIM contact arrangements are compatible with the earlier formats.
View drawings, 3D models and order samples or contact your local GradConn sales office now for design advice.