Two Piece Connector Solutions
Surface Mount
Through-Hole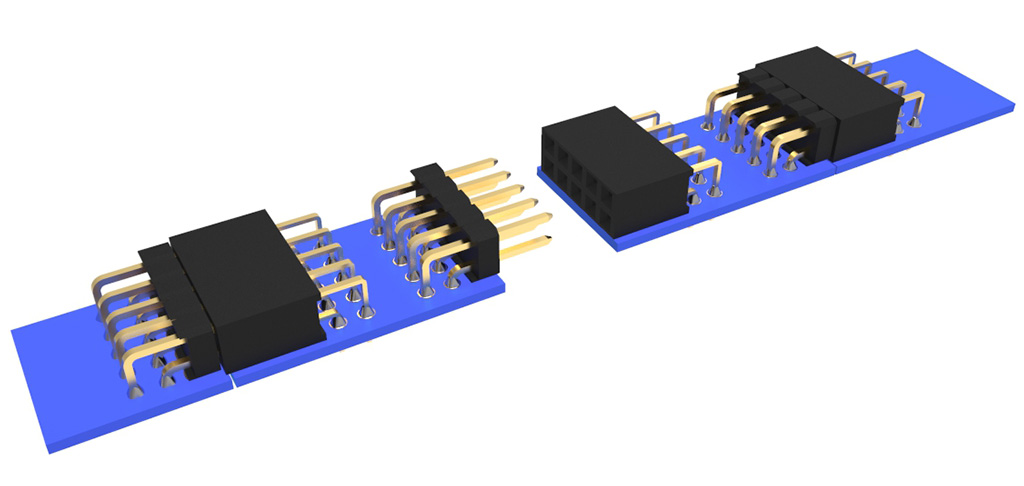 U Shaped Connector Solutions
Single in line - "Socketed" example
Dual in line - "board in" example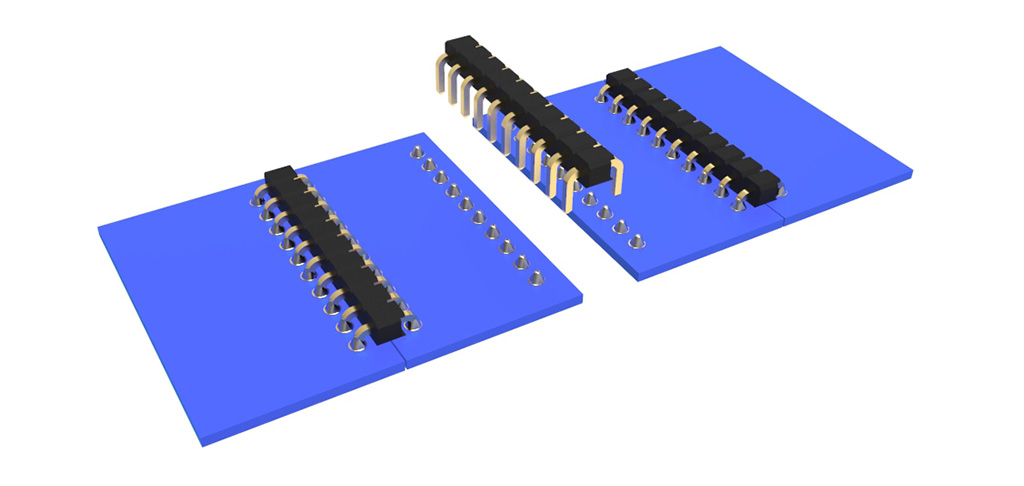 LED Lighting Connectors
GradConn's experience with customers in the LED lighting industry has led to the development of a comprehensive range of right angle to right angle PCB connectors. From tiny pitch solutions with 1.5mm (.059") height to triple row solution with 120 contacts and everything in-between GradConn have a solution for your planar application.
SMT Solid state lighting connectors (SSL) are available between 1.00mm to 2.54mm pitch, from 2 to 120 contacts, SMD (surface mount design) and thru hole with single, dual and triple row options. All GradConn connectors withstand IR reflow temperatures and are fully RoHS compliant.
Surface mount options have proved popular with customers connecting LED strips in Solid state lighting applications; at just 1.5mm height the 1.00mm pitch planar connectors are perfect where space is critical. If your design calls for a wider pin diameter the 2.54mm HH and JS combination offers a more robust option for LED strip designs.
U-Shaped one piece headers are available in single in line or dual in line and provide an economical option for a one piece 'fit and forget' solution as the connectors may be soldered direct into the PCB.
Alternatively if access to plug co-planar PCB's together is limited then a U-Shaped header may be plugged from above into a vertical socket on each PCB.
All U shaped connectors offer customisable space between pins and customisable pin lengths.