New Product - 2012-07-01
SIM Connector with normally closed card detect switch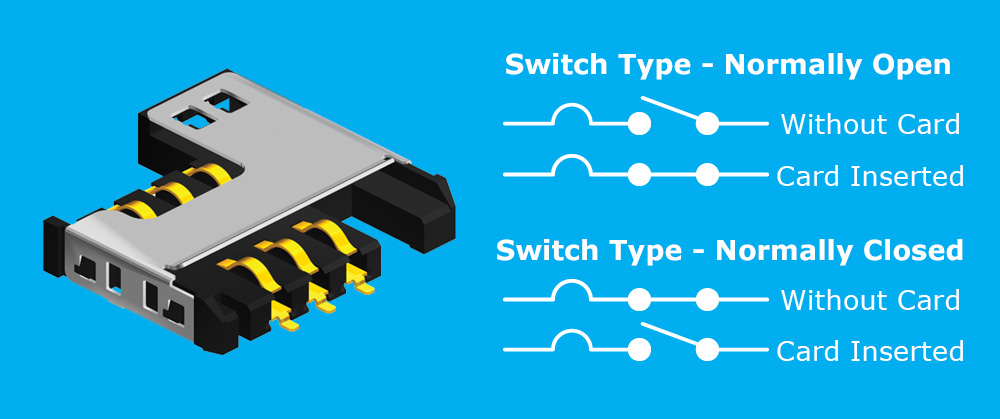 Wireless connectivity specialist GradConn offers
CH03-AJ
with two switch options, customers may choose between normally open (standard) or normally closed (switch).
Some applications require a normally closed (NC) switch. The standard SIM card connector switch type is Normally Open (NO), contacts are open (circuit broken) until a SIM card is inserted and the circuit is closed. In the case of Normally Closed (NC) the circuit is closed until the SIM card is inserted, it then becomes open.
Click here
to view GradConn's extensive SIM card connector range (including push- pull Micro SIM connector), narrow your search to find the perfect SIM connector for your application.