Applications - 2013-06-13
SMT Connectors with Pegs for Alignment Critical Applications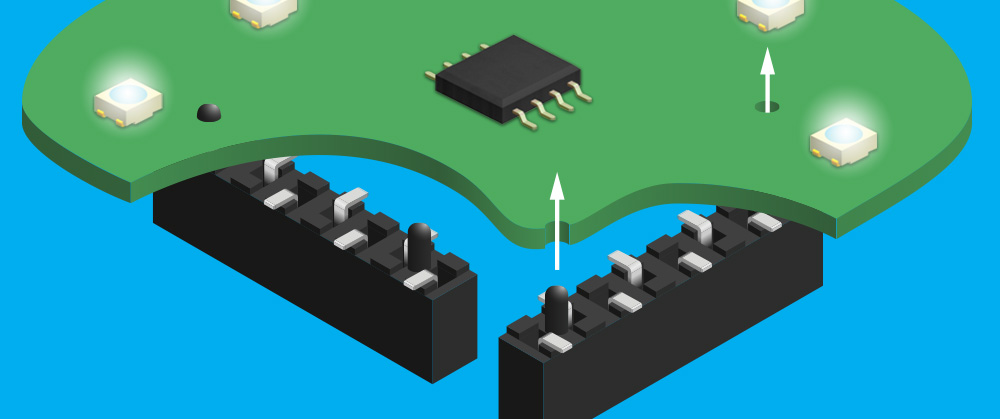 GradConn offers a range of SMT board to board connectors with locating pegs. Lead-free alloys are often found to spread less than traditional tin lead solders, pad edges can be left exposed and lower wetting means reduced realignment is possible during reflow. Initial placement accuracy is critical. Pegs allow connectors to be placed perfectly onto the PCB, which allows matching alignment between mating halves.

Connector mating can be critical in many applications, for example in circular LED PCB designs where PCB's are encased in a molded case, any misalignment of connectors has implications for final product builds.

Click here to see all board to board connectors with pegs or contact your local GradConn sales office now for pricing and free samples for approval.