New Product - 2012-04-01
Economical Micro SIM Connector for Micro SIM cards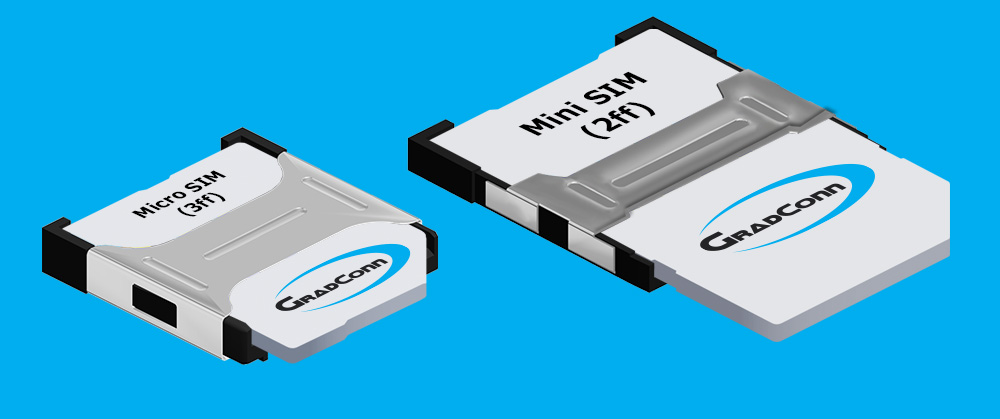 Wireless connectivity specialist GradConn launches an economical Micro SIM connector for 3FF SIM cards.
The CH03-FB accepts Micro SIM card, also known as Mini UICC or 3FF (3rd form factor), the new form factor is creating a buzz in the market after being included in high profile Apple consumer products.
Micro SIM cards have the same thickness and contact arrangement as Mini SIM card, however the reduced card size of 12mm x 15mm shows significant savings in both PCB and card footprints.
CH03-FB is available at a price point to allow you to transition from traditional Mini SIM design with no price penalty.
A metal cover provides protection against heat warping the Micro SIM card in high temperature applications.
With 6 or 8 contacts and a profile height of just 2.4mm CH03-FB is supplied in tape and reel packaging, withstands IR reflow temperatures and is fully RoHS compliant.
See details including Micro SIM connector 3D IGES model or contact your local GradConn sales office now for pricing and free samples for approval.