News Release - 2014-11-20
New website enables a wealth of new functionality and content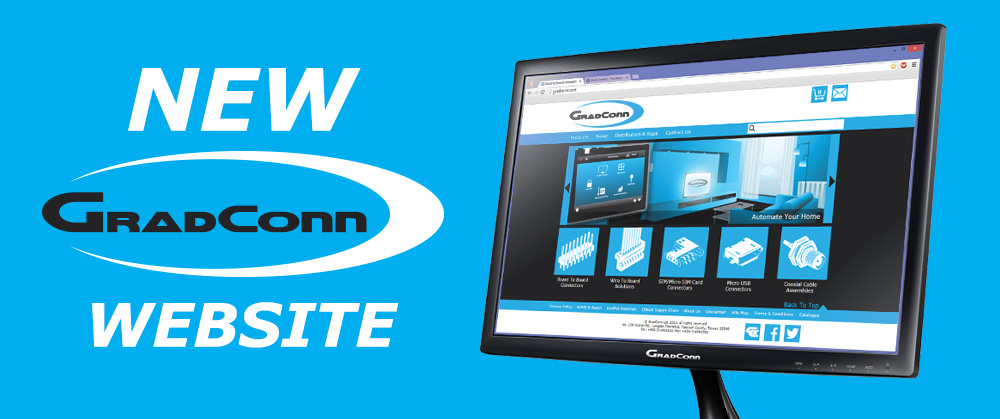 GradConn, the interconnect and cable assembly specialist, has recently launched its brand new website at www.gradconn.com. The overall objective of this new platform is to provide customers with all the tools they need to enable rapid product search and selection, thus saving both old and new customers valuable time.
"As part of the design process we consulted at length with our customers and listened to their views" stated Andy Hamlin, Sales and Distribution Manager of GradConn. "In terms of the site it directly reflects those views and we believe that what has been delivered represents a significant improvement in user experience".
Having been completely overhauled the new website has had a total facelift to give it a fresh new look that encompasses best practice navigational elements. However the improvements are much more significant than that, new features include:
Expanded content – Including product specifications and downloadable 3d models.
Shopping basket – A quick way for you to request samples & quotes for multiple parts.
New Wire to Board cable assembly builder – Allows you to visually define standard and custom cable assemblies, in simple easy steps. Including options for adding competitor's parts and many other features.
Enhanced Co-Axial cable assembly builder – A range of filters help build your ideal combination from our huge range. The builder allows you to define cable length, working frequency, connector type & orientation.
Powerful search functionality - Including enhanced parametric search options.
Automatic geo-location to save on clicks! Helps you find contacts and distributor information quickly.
As you are already browsing the site, we hope you like the new design and we'd love to hear your feedback.