News Release - 2013-04-01
Coaxial Cable assembly – Expanded Range offers massive choice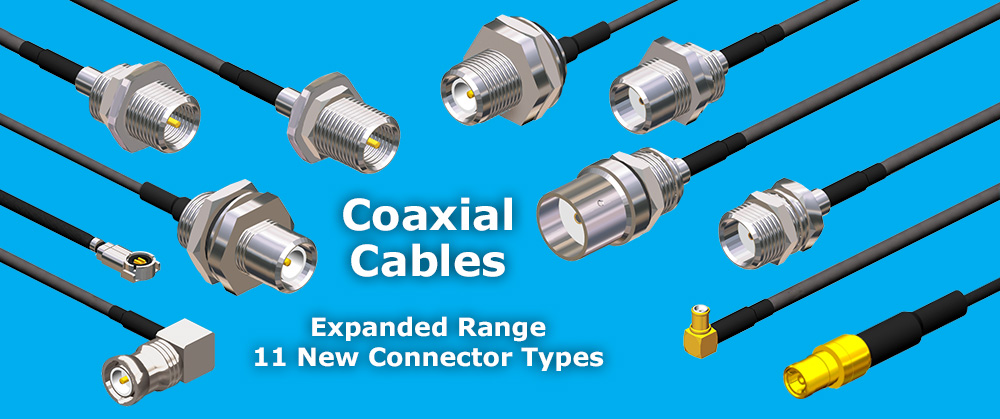 GradConn expands its range of coaxial cable assemblies by 25% and now offers 40 different connector types!
Our focus is micro coax cable assemblies for wireless markets, including economical I-Pex cables which are directly pluggable to Hirose and Murata.
GradConn also offer a wide variety of other options including RF connectors in reverse polarity, such as RP SMA or RP TNC, we also offer a variety of mount types, for example front mount where the net is tightened inside your equipment and offers a tamper proof finish.
GradConn's
web cable builder
allows you to quickly create the cable assembly you require, alternatively you can filter our
existing cable assemblies
by coax connector or cable diameter and more.
See our
product range overview
to get more information on our coaxial product range or contact your
local GradConn sales office
now for pricing and free samples for approval.