News Release - 2015-06-10
Fine pitch surface mount connectors offer tiny footprint PCB stacking options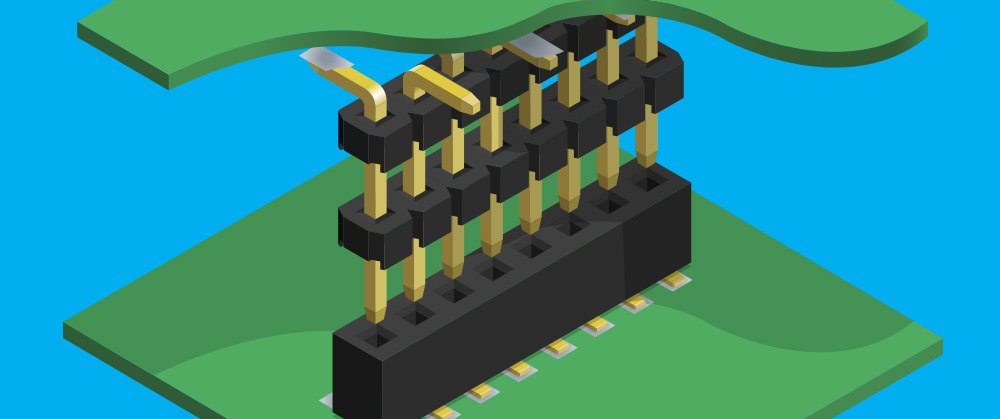 GradConn's 1 mm pitch surface mount connector range includes options for parallel PCB stacking in both single and dual rows, this offers you the chance to use compact footprint and width connectors for stacking applications, what's more, post and box connector types are an economical choice compared with other fine pitch stacking connector designs on the market.
- Single row connectors (shown in image above): BB02-YR stacking header and BB02-WE socket combination - from 4.50mm to 24.00mm parallel PCB stacking,
- Dual row connectors: BB02-YH stacking header and BB02-WA socket combination - from 4.75mm to 24.25mm parallel PCB stacking.
Click here to view GradConn's .039" pitch vertical, surface mount connectors and choose the perfect combination for your design.