New Product - 2015-07-03
New 1.2mm pitch wire to board connector system offers low profile and easy termination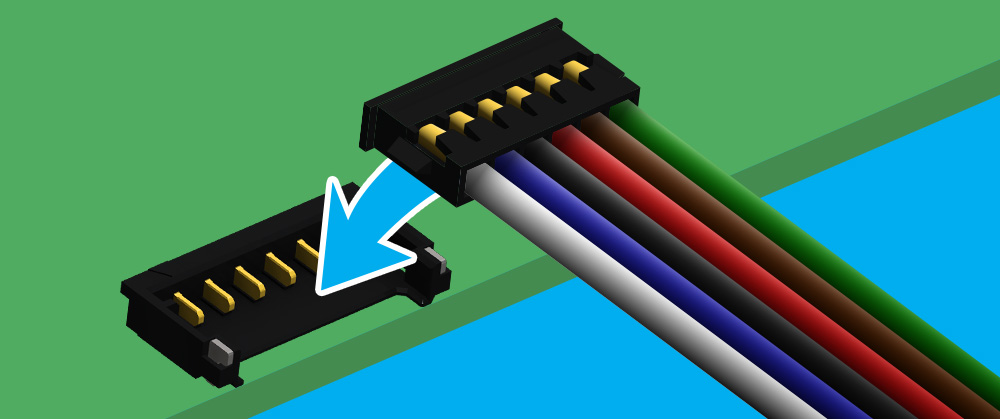 GradConn's new 1.20mm (.047") pitch wire to board range offers low-profile mated height of 1.45mm (.057") above the PCB and its mating orientation makes it perfect for applications where space is at a premium.

Available in 2 to 6 positions, horizontal PCB headers are polarised to avoid mis-mating, housings and headers are plugged together from above, which is easier for operators and allows mating in applications where a traditional end-to-end mating may not fit. Examples of applications are GPS, DVD/BluRay players and notebooks, cell phones, linear and track SSL lighting.
To prevent mis-mating, the housing polarising 'rib' allows mating with header only in the correct orientation. The mating connectors lock together with an audible click to aid assembly.

Gold plated contacts are rated at 1.5A for mating headers and sockets terminated with 28AWG diameter discrete wire. WB06-DA has an operating temperature range of -25°C to 85°C and is packaged in tape and reel
Cable assemblies are available to suit your design, including connector types from other manufacturers at the other end of the assembly. Click here to download drawings, product specifications and 3D models, the website also allows you to configure a custom cable assembly using the cable builder tool.
Contact GradConn today for quotes and samples.