Applications - 2015-06-03
Shrinking Solutions for a Connected World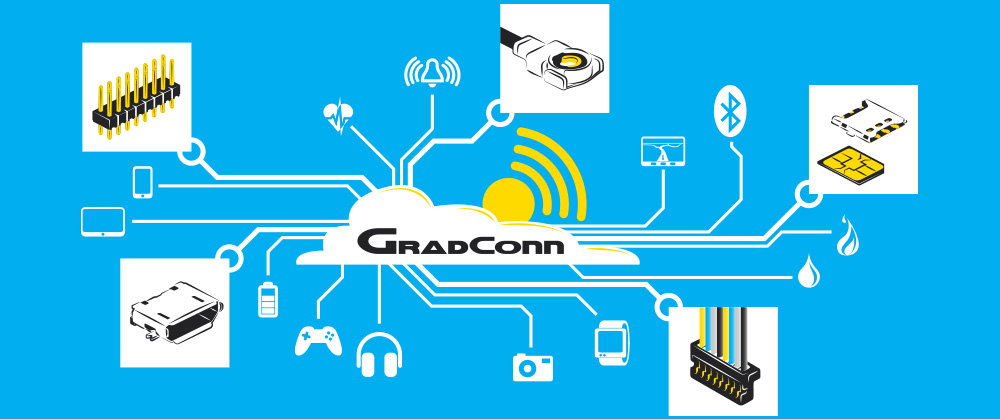 GradConn offer a suite of products to help our customers connect their products to the world.   The demand for connectivity between devices and the desire for slimmer,  lighter and more portable devices is driving the connector industry to offer ever smaller solutions. GradConn are at the forefront of these innovations and have an exciting line-up of super - miniature products with a perfect synergy for device to device connectivity.  Here are some examples -
Nano SIM Connector– Designed for SIM card's 4th form factor, the smallest, thinnest SIM card.
Micro USB Connectors– The tiny and inexpensive I/O and charging solution of choice.
Fine pitch wire to board connector and cable assembly solutions – tiny footprints and mated heights.
1mm pitch board to board connectors with co-planar, parallel and right angle PCB stacking possibilities.
Micro Co-axial cable assemblies, to achieve wireless connectivity in the smallest form factors using 0.81mm diameter coax cable and connectors such as Murata's JSC (mated height of 1.0mm) or I-Pex MHF IV (mated height 1.20mm).
If you're designing a smart device, space is at a premium then see our product range to see our shrinking solutions for a connected world see the full range of products for a connected world or contact your local GradConn sales office now.