News Release - 2016-02-15
Need Board to Board Connectors on the Go?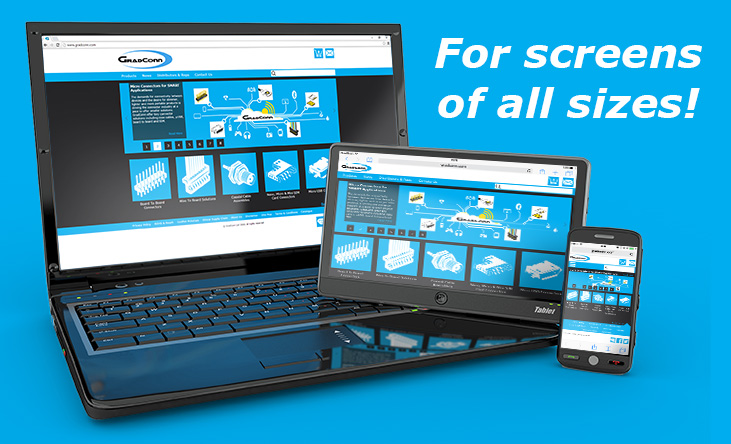 Looking for board to board connectors on the go? www.GradConn.com is now optimised for handheld devices. Use a wide variety of tools to help you find the perfect board to board connector solutions.
Flowing filters allow you to navigate the huge range of board to board connectors on offer, content is re-sizes dependent on the screen size you are using. Large buttons allow easy call to action, including document downloads and ordering free samples.
The website also includes:

guides for PCB mating in co-planar and parallel orientation, these guides help you find perfect connectors for your applications.

A section on custom board to board connectors shows examples of specials created for customers.

Send a cross reference requests to ask GradConn to cross competitors parts.
Some of the great existing features didn't change, basket functionality allows you to select, review and order samples or a quote. You can easily search for board to board connector mating halves, which we know can sometime be tricky on our competitors sites. We hope you enjoy using the new site, however, if you can't find the exact solution you seek, then contact GradConn for advice from our board to board connector expert.