Exhibition - 2016-04-01
Meet Gradconn at Motiv8 RF and Wireless Design Forum

Gradconn will be exhibiting our new  range of Nautilus connectors at the Motiv8 RF and Wireless Design forum on June 14th 2016 in Cambridge, UK.  Click on the above links to register for this event.
We're looking forward to seeing you there to answer your questions and help solve your design problems. Our product range include a wide range of connectors for wireless solutions with a huge range of coaxial cable assemblies and SIM card connectors.
The Nautilus range of IP rated cable assemblies will be a particular focus for this event. We believe these will be of interest to Engineers working on designs in a wide range  of applications including Remote Sensing, Asset Tracking, Metering, Ag-Tech, Security and many others. Waterproof interface connectors mounted in an enclosure feature an internal seal and O-Ring which prevents ingress of water and particles through both the inner contact and the panel.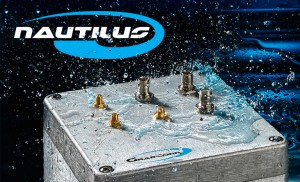 The following bulkhead mount IP rated interface connectors are available as part of the Nautilus range:
SMA Straight Bulkhead Jack
SMA Bulkhead Jack Front Mount
SMA Straight Bulkhead Jack,Reverse Polarity
BNC Straight Bulkhead Jack Rear Mount
TNC Straight Bulkhead Jack
TNC Straight Bulkhead Jack Reverse Polarity
TNC Straight Bulkhead Jack Reverse Polarity Front Mount
We already have  a number of the most popular assembly combinations available online. We can also develop new assemblies to suit your project. We look forward to discussing these with you at Motiv8 RF and wireless design forum. Alternately, feel free to contact us regarding your requirements or use our RF cable assembly builder to configure the assembly you need.