Case Study - 2014-01-17
A Flexible Approach to Coaxial Cable Assemblies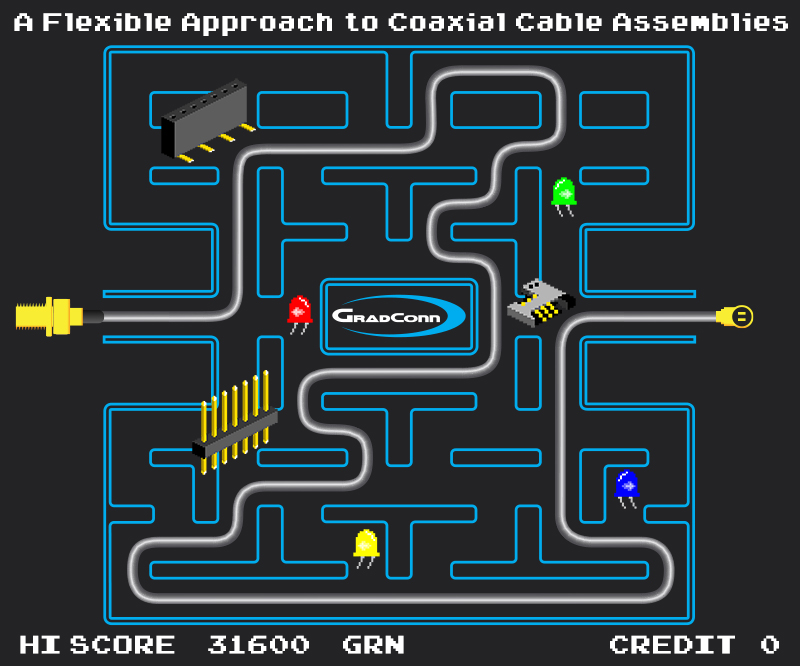 Problem: Our customer was having trouble routing their coaxial cable assembly inside an enclosure. The existing 1.32mm diameter cable had a tendency to flex out of position, whilst the hot melt glue used to hold the cable in place was setting. This resulted in the operator have to reposition several times, which slowed down processing time and in some cases, damaged the cable assembly, proving costly and problematic for the customer.
Solution: We made the same assembly using 1.32mm Ø double-braided cable, see Cable 158. One of the benefits of selecting double braided cable is that it's more pliable to work with. The cable stays formed in the shape it's bent, rather than springing back into position. This means the operator can install effectively first time, every time. When you consider that the double braided cable also offers enhanced shielding effectiveness in comparison to the standard single braid 1.32mm Ø cable this option has several benefits.
If you need application advice and help with coaxial cable assemblies please contact GradConn, we offer a flexible approach to coaxial cable assemblies.